https://www.youtube.com/watch?v=2Ck7Hi7vTA0&ab_channel=GaryMichaelsClothiers
Celebrating 40 years as the longest running men's store in Lincoln!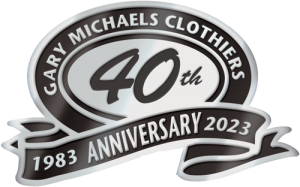 Billboard Memory Lane
This year, we celebrate our 40th Year as the longest running Men's clothing store in Lincoln. With that, Gary Michaels is proud to take you down a memory lane of our past billboards and how far we've come, take a look at our billboards dating back from when we first started this journey.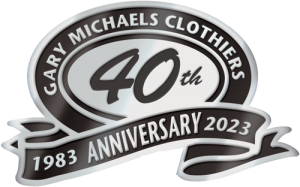 What are you looking for? Select from the below to start…
"If they can fit Suh, they can fit you!"

Ndamukong Suh

Defensive End for the Tampa Bay Buccaneers of the National Football League
"It take someone special to dress royalty, and Gary Michaels, they did it."

Prince Amukamara

2011 First Round Draft pick by the New York Giants
"Whether I am promoting beef in my feedlot in Pilger, Nebraska, or across the Pacific in Asia, I rely on Gary Michael's Clothier for all my wardrobe needs."

J.D. Alexander

Cattleman & Rancher
"Gary Michaels has been my clothier since my Mother bought my first suit there thirty-five years ago. I have been a loyal customer ever since."

Steven Dowding

Attorney, Dowding Dowding & Dowding Law Firm
"I've been buying all my clothes from Gary Michaels for over twenty years. You simply can't find finer products. "

Dr. R. Ray Morrison

Doctor of Pediatrics
"I can purchase my professional wardrobe anywhere, but always come right back to Lincoln to see my friends at Gary Michaels."

Ameer Abdullah

2015 second Round Draft pick by the Detroit Lions
"Gary Novotny has provided me all my business wardrobe since 1979---exclusively."

Phil Gaffney

Senior Management Club Car
"I wish I had half the magic Gary Michaels does when it comes to dressing me onstage."

Chase Hasty

Magician
Specially Fitted
For The Occasion
Our tailored suits are handcrafted to fit your needs and style from some of the top brands from all around the world. Whether it is for a special occasion, or for a night out, we have the right style fitted for you.
SHOP NOW
Complete The Look
Whether you prefer a refined look or something a little more bold, find neckwear that adds a clean finish to your outfit. We have different designs to match your taste and style for the occasion.
SHOP NOW
Travel with Style
Dress slacks that check your boxes, from the fitting of the pants, down to the material and design. Get your personal stylish look with a sense of comfort. 
SHOP NOW